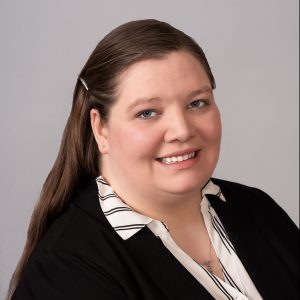 Introduction
LegalZoom's recent filing seeking to practice law in Arizona raises questions about its possible liability for malpractice claims.  LegalZoom prides itself on its "mission to democratize law" according to their general counsel Nicole Miller. Its goal is to serve a public who previously was unable to access legal services because of the cost of attorneys. But one recurring problem the online legal services industry has is that one-size-fits-all work may not provide legal protection for clients who rely on the documents created.
As online legal service providers apply for new licenses to practice law, they are also acknowledging that they provide legal services. When a lawyer provides legal services, malpractice liability protects clients from bad legal work. Once LegalZoom acknowledges it provides legal services in some areas it will be harder to say that malpractice liability shouldn't extend to its full range of services including document creation. Perhaps instead of operating in a regulatory sandbox as they intend, they are instead stepping into quicksand that will require them to provide malpractice liability protection to clients who rely on their online legal document creation services.
Arizona's Regulatory Sandbox
A regulatory sandbox is like the metaphorical sandbox in a children's playground. It is designed to set up a safe regulatory structure to allow companies to experiment with different models of doing business without fear of breaking the law. It is meant to be a temporary regulatory environment that helps both the state and the business grow.
In August of 2020, Arizona became the first state to allow non-lawyers ownership of law firms through this regulatory sandbox model. LegalZoom can now, if approved for the sandbox, directly hire attorneys to provide legal services to clients. Other states, like Utah, are following Arizona's lead.
Necessity for License to Practicing Law
LegalZoom, like other online legal services companies, provides pre-packaged legal information and documents for a flat fee. LegalZoom also offers the ability to request on-demand legal services through a network of independent attorneys. On August 18, 2021, LegalZoom confirmed that it was seeking to become the first publicly traded company allowed to provide legal services in Arizona through its regulatory sandbox.
Generally, a business entity that wants to provide legal services must be owned by a lawyer or a group of lawyers. This prevents non-lawyers from directing lawyers' activities to the detriment of a client. It also prevents non-lawyers from engaging in the unauthorized practice of law. Since it is publicly owned, LegalZoom normally would not meet the criteria for being able to provide legal services. But Arizona's experimental regulatory sandbox will allow LegalZoom to provide limited legal services to the people of Arizona without the risk of a lawsuit for practicing law without a license.
LegalZoom has previously been involved in litigation at least eight times for the unauthorized practice of law, so the protections offered by Arizona are important to the company. LegalZoom has been able to settle the claims against it in part by agreeing to limit its legal services business and facilitate transparency with customers. This transparency involves statements on LegalZoom's website indicating the company does not review the submissions to its forms and is not acting as an attorney.
Legal Malpractice in Arizona
To prove malpractice in Arizona, a client must show that a duty existed due to an attorney-client relationship. Then, they must show the attorney failed in that duty by not exercising the skill or care other attorneys in the community would. Lastly, they must show that the attorney's failure was the cause of damages.
In the lawsuits against it for the unlicensed practice of law, LegalZoom's position was that it was just providing pre-packaged template forms, and it was just "transcribing" information without giving advice or consultation services. Therefore, LegalZoom would say that it has no duty to people using its website because they aren't actual clients. This limitation of any potential duty is done in part by informing clients through the website that LegalZoom is not providing legal services and it is not acting as attorneys.
However, if LegalZoom and other online legal service providers begin acknowledging that they are providing legal services to clients, then establishing that they have a duty to their clients in other areas of their legal document creation services becomes more straightforward. It's harder to draw a line between legal services and non-legal services when both services are provided simultaneously in the same format. If LegalZoom fails in providing skill and care in its pre-packaged document creation it may be harder to say that malpractice protections shouldn't apply to those services. It may be stepping into quicksand instead of the sandbox it was looking for.
Sources
Caroline Sherman, Note, Unauthorized Practice of Law Claims Against LegalZoom­—Who Do These Lawsuits Protect, and is the Rule Outdated?, The Georgetown J of L
LegalZoom, (last visited Aug. 24, 2021)
Margaret Hagan & Gabriel Jiménez, A Regulatory Sandbox for Industry of Law, 23 No. 6 Wall Street Lawyer (June, 2019).  
Model Rules of Prof'l Conduct r.1.8(h), 5.4(b), 5.5  (Am. Bar Ass'n 2020)
Order Amending the Arizona Rules of the Supreme Court and the Arizona Rules of Evidence, No. R-20-0034 Sup. Ct. Ariz. (Aug. 27, 2020)
Phillips v. Clancy, 733 P.2d 300, 303 (1986)
Robert Ambrogi, Latest Legal Victory has LegalZoom Poised for Growth, ABAJournal, (Aug. 1, 2014)
Sam Skolnik, Arizona First State to OK Nonlawyer Ownership of Law Firms (2), Bloomberg Law, (Aug. 28, 2020)
Sam Skolnik, LegalZoom Asks to Employ Lawyers Under New Arizona Rule, Bloomberg Law, (Aug. 16, 2021)
Steven Lerner, LegalZoom Submits Application For Arizona 'Sandbox,' Law360 Pulse, (Aug. 18, 2021)
Photo courtesy of Last Line Solutions Inc.