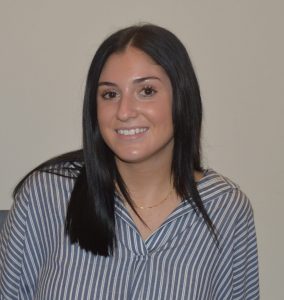 Written By: Jane Cote
Last month, New York City's Department of Environmental Protection proposed a rule requiring restaurants with wood or coal-fired ovens installed before 2016 to be equipped with an emissions filtration system. The emission control device would reduce harmful particulate matter, odors, and smoke. This proposal is a follow-up to a law passed in 2015 by the City Council, which required restaurants installing new ovens to comply with these same regulations. Essentially, the goal of this proposal is to ensure that restaurants that are still using older ovens are aligned with the regulations set in place for newer restaurants.
Health and Environmental Concerns
The reality is that these coal and wood-fired ovens are among the largest contributors of harmful pollutants in city areas, and they directly lead to serious health implications. In particular, coal and wood-fired ovens produce an especially harmful pollutant called particulate pollution. This type of pollution lodges tiny particles into the lungs and evades the body's defense mechanisms. Prolonged exposure has also been linked to lung cancer and premature death. New York City's population is among the greatest at risk due to the proximity between neighborhoods and restaurants.
Emission Control Devices
The new rules require applicable restaurants to hire an engineer to assess the feasibility of installing an emission control device on the oven to achieve a 75% reduction in particulate emissions. If a 75% reduction is not possible, the assessment must identify potential emission controls that could reduce emissions by at least 25%, or provide a reason why such emission controls are not possible.
Roberto Caporuscio, an Italian born chef and owner of Keste Pizzeria in lower Manhattan, states that he was among the first in New York City to install an emissions filter, now known as the Smoke Zapper 300. The device is located near the chimney opening and intercepts the oven's exhaust by forcing the smoke through high-pressure water nozzles. The particulate matter attaches to the aerosolized water and then moves into a water tank to be drained away. As a result, clean and cooled-down vaper is what is released into the air. While these devices are costly, they are smaller and more affordable than the expensive air cleaners used in many commercial kitchens.
How the Regulations Might Affect the Future of Restaurants
These regulations have the potential to damage small businesses which cannot afford the upfront cost of installing the filter which can cost as much as $20,000. In turn, the city could help these small businesses comply with the new regulations by offering financial incentives to install the filters or provide them with tax breaks. The city could also grandfather in existing restaurants which are unable to comply. Further, restaurants which are looking for a cheaper way to comply could consider using ovens with natural gas. Heating ovens with natural gas can save as much as $1,500 per month on firewood alone, and they directly reduce neighborhood smoke complaints.
Will Pizza be the Same?
One of the biggest concerns for many is whether these regulations will affect pizza taste and quality. Experts and chefs from all around the world have concurred that having an air cleaner at the end of the oven's exhaust system does not affect the taste or quality of the pizza. In fact, the proposed regulations are very similar to the laws that are already enacted in many parts of Italy near Naples, which is pizza's homeland.
Sources
Danielle Wiener-Bronner, Here's what's actually happening with wood- and coal- fired pizza ovens in NYC, CNN (June 28, 2023).
Erin Nolan, What's the Future of Wood-Fired Pizza in New York?, The New York Times (July 7, 2023).
Carl Campanile & Kevin Sheehan, Mama Mia! NYC rules crack down on coal-, wood-fired pizzerias – must cut carbon emissions up to 75%, New York Post (June 25, 2023).
Wilfred Chan, Rightwingers say 'pink-haired liberals' are killing New York pizza. Here's what's really happening, The Guardian (June 29, 2023).