We are proud to announce that the Law Review Note of 3L and Associate Notes Editor Jordan Charnetsky will be published this spring!
---
Publication – Syracuse Law Review, Volume 68, Book 2
Article – Revolutionizing Fractured Drug Treatment Courts: An Analysis and Critique of LEAD and CARA
---
Jor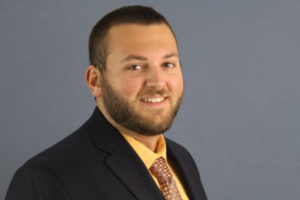 dan Charnetsky is a 3L at Syracuse University College of Law. Born and raised in Vestal, New York, Jordan will return to his hometown after graduation to work at Levene, Gouldin & Thompson, LLP in the litigation department.
While at Syracuse, Jordan has been a Research Assistant for Professor Lauryn Gouldin and Professor Todd Berger, as well as the Special Projects Lead for the Syrian Accountability Project. He has also externed with the Onondaga County District Attorney's Office.
In his free time, Jordan enjoys snowboarding, reading, and traveling.