We are proud to announce that 3L and Associate Member Katie Hyma will be published this spring! Her Note will be published in Book 1 of Syracuse Law Review.
---
Publication: Syracuse Law Review, Volume 69, Book 1
Note: Legislative Ballast: The Case for Repealing 35 U.S.C. § 271(f)
---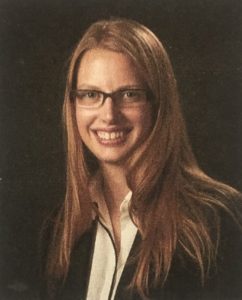 Katie is a third-year student at Syracuse University College of Law.  She earned a B.S. and an M.S. in Microbiology and Molecular Genetics from Michigan State University.  She also earned a Ph.D. in Evolution, Ecology, and Population Biology from Washington University in St. Louis MO.  Prior to joining the legal profession, Katie worked as a scientist at Cornell University's Institute for Biotechnology.
During the spring semester of her third year, Katie will serve as a Pro Bono Scholar with Volunteer Legal Services Project of Monroe County in Rochester, NY.
Katie currently works at Pepper Hamilton, LLP, in Rochester, NY, as a registered Patent Agent.  She will continue with Pepper Hamilton as an associate upon admission to the New York bar.