We are proud to announce that the Law Review Note of 3L and Associate Notes Editor Ryan Lefkowitz has been published!
---
Publication: The Scholar: St. Mary's Law Review on Race and Social Justice, Volume 20
Article: Prisoner's Dilemma – Exhausted Without A Place Of Rest(itution): Why The Prison Litigation Reform Act's Exhaustion Requirement Needs To Be Amended
---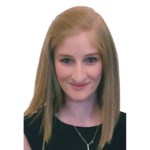 Ryan Lefkowitz is originally from New Rochelle, New York and attended the State University of New York at Geneseo as an English major. Ryan spent the summer after her first year of law school as a judicial intern for the Horonable Thérèse Wiley Dancks. She spent her second summer as a summer associate at Schulte, Roth & Zabel in Manhattan and will return as an associate after graduation.
While in law school, Ryan served as the Executive Director of the Moot Court Honor Society and Associate Notes Editor for the Syracuse Law Review. She was also an arguing member of the ABA Appellate Team, the winner of the Hancock Estabrook Oral Advocacy Competition, and a finalist of the Lionel O. Grossman Trial Competition and Mackenzie Hughes Appellate Advocacy Competition, where she won Best Brief.
In her free time, Ryan enjoys horse-back riding, running, and reading.