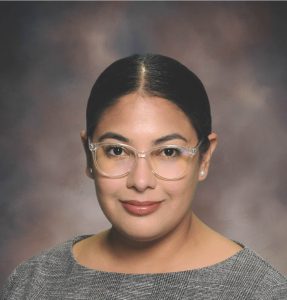 Written By: Megan D. Cofresi
The Case Between Two Top Hits
On May 4, 2023, jurors in a Manhattan federal court sided with pop-star Ed Sheeran in a copyright infringement dispute over his Grammy-winning song "Thinking Out Loud." The daughter of co-writer Ed Townsend of Marvin Gaye's classic hit "Let's Get It On" filed the lawsuit a few years ago. The controversial, closely watched trial saw Sheeran label testimony given by the plaintiff's musicologist expert witness as "criminal." He also testified he would "quit music" if he lost this trial. Townsend's daughter alleged Sheeran used the chords, rhythm, and melody from her father's hit song.
Here, the plaintiff had a high burden to satisfy. While Sheeran argued that the chord progression and rhythmic pattern was generic and not protected by copyright, Townsend's daughter disagreed. The plaintiff failed to prove the combination of those elements, how they were selected and arranged in the music, was original enough to warrant copyright protection.
This is not the first case Sheeran has won regarding infringement. The pop star previously won a lawsuit alleging he infringed on a 2015 song called "Oh Why" by Sami Chokri, another U.K. artist. Chokri's lawsuit alleged Sheeran copied his song by repeating "Oh, I" in the refrain of "Shape of You," similar to Chokri's song.
While Sheeran might have prevailed this past week, there is still ongoing litigation brought by Structured Asset Sales ("SAS"), which owns a portion of the Townsend family rights to the same song. However, Sheeran's legal counsel believes that litigation should be resolved due to the outcome of the Townsend family case. Others have stated that SAS are copyright "trolls," as they are an entity that purchases copyrights for purely for financial gain.
The Status of Copyright Law in Pop Music
Copyright infringement has been a hot topic in the pop music industry. As a musical genre that has limited chord progressions and rhythm, artists argue there are going to be very similar songs out there that cannot be prevented. The Copyright Act passed by Congress provides nothing to help solve the question of "how similar is too similar" to determine a song infringed on another. The courts have been trying to answer this question, developing the rules on how to handle these matters. As such, litigation has picked up, with it impossible to avoid going to trial by early dismissal or summary judgment.
Recently, Robin Thicke and Pharrell Williams were found to have infringed on another Gaye hit song, "Got to Give it Up" in 2015 on their hit song, "Blurred Lines." The pair were ordered to pay over $5 million in damages. The judgment brought an uneasiness to the music world, as many criticized the jury verdict and the Ninth Circuit's decision, arguing the harmonies and rhythmic patterns were basic building blocks that were free for any musician to use.
However, Led Zeppelin was able to fight off a similar infringement case based on the chords and rhythm for their song "Stairway to Heaven," with a ruling passed down by the Ninth Circuit stating some elements of creative works were so common, an infringement claim needed to be based on "virtually identical" versions. These opposing verdicts made the case against Sheeran high stakes for those in the music industry, watching if the verdict would bring some stability to songwriting or further disrupt the longstanding idea that basic genre elements were fair game for songwriters.
However, those who are in support of a looser threshold argue that the songwriter and artist need to be protected. Townsend's daughter here argued that Sheeran stole the "musical heart" of her father's work and that artists should be given credit when proper. Supporters of Townsend argue that properly crediting the artists who came before does not stifle creativity.
The Potential for Change and the Implications of Sheeran's Win
Overall, some argue that the current copyright law must be changed to avoid high amounts of litigation. A law scholar from UC Berkeley, Peter Menell, suggests a system that would mimic the current system that allows artists to record their own versions of existing music, as long as they pay a licensing fee in advance to the original composer. This is the concept of recording covers of songs. The suggested system would introduce mechanical remix royalties, allowing artists to license their compositions to others. This would allow the purchaser of the license to change aspects of the song to make it their own. Menell argues this would create clarity in the intellectual property landscape and reduce the workload of the courts.
However, those who side with Sheeran might argue that a licensing aspect to "remix" a song is not necessary when it comes to the basic structure of a songwriting, and it ultimately prohibits creativity. Jennifer Jenkins, a Duke Law professor who specializes in music copyright, argued that privatizing common chord progressions and elements that were commonplace would remove the "essential ingredients from every songwriter's tool kit." In a way, this prevents the starving artist from creating if they cannot afford a license to a common chord progression. However, for right now, songwriters should believe the outcome of the Sheeran case is a step in the right direction.
Sources:
Alberto Galasso, The Ed Sheeran Lawsuit Suggests the Need for Music Copyright Reform, Toronto Star (May 5, 2023).

Edwin F. McPherson, Crushing Creativity: The Blurred Lines Case and Its Aftermath, S. Calif. L. Rev. 67 (2018).

Rachel Scharf, Ed Sheeran Wins 'Thinking Out Loud' Copyright Trial, Law360 (May 4, 2023, 1:06 PM).

Ben Sisario, Ed Sheeran Wins Copyright Case Over Marvin Gaye's 'Let's Get It On', The New York Times (May 4, 2023).

Ben Sisario, 6 Takeaways From Ed Sheeran's 'Let's Get It On' Copyright Case, The New York Times (May 4, 2023).

Ben Sisario, Ed Sheeran Won His Copyright Trial. Here's What to Know., The New York Times (May 4, 2023).

Ben Sisario, Stolen or Original? Hear Songs From 7 Landmark Copyright Cases., The New York Times (Apr. 27, 2023).

Ben Sisario, When Songs Sound Similar, Courts Look for Musical DNA, The New York Times (Mar. 1, 2023).

Richard Smirke, Ed Sheeran Awarded $1.1 Million in 'Shape of You' Copyright Case, Billboard (Jun. 22, 2022).

Jacob Taylor, Thinking Out Loud About Copyrights, IP Bytes (Dec.19, 2022).