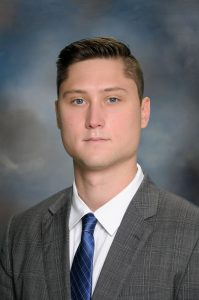 Written By: Patrick Mullery
On March 22, 2023, the U.S. Securities and Exchange Commission ("SEC") issued a Wells Notice to the popular cryptocurrency exchange Coinbase Global, Inc. and Coinbase, Inc. (collectively "Coinbase"). The Wells Notice stated a preliminary determination to recommend the SEC file an enforcement action against Coinbase alleging violations of federal securities laws. Coinbase believes these potential enforcement actions relate to its assets listed on its crypto platform and Coinbase Earn, its staking service. This potential civil action may seek injunctive relief, disgorgement, and civil penalties. 
What is a Wells Notice?
Under the SEC investigation process, a Wells Notice occurs when the SEC enforcement staff (the "Staff") reach out to a company, here Coinbase, notifying it that the Staff intend to recommend the SEC Commissioners authorize a civil lawsuit against the company on the SEC's behalf. SEC Commissioners have the authority to authorize an SEC lawsuit and SEC enforcement settlements.
Once the SEC issues a Wells Notice, the SEC gives the company an opportunity to advocate against this recommendation through a memorandum or a brief. Companies often respond to a Wells Notice to resolve impending issues and collaborate with the SEC to ensure it abides by all federal securities regulations. Coinbase released a statement on its public blog in response to receiving its Wells Notice advocating its position.
What is Staking?
Cryptocurrency staking is when investors agree to lock up, or "stake", their coins within a network allowing the coins to be secure and aid in processing transactions. When investors provide their coins to a staking as a service provider, they lose control of those coins and take on the risks associated with those platforms. In exchange for offering coins and taking on risk, investors earn an attractive yield. Ethereum staking can sometimes earn a yield of up to 5%.
Coinbase involves itself in the staking process by offering investors a way to pool their coins. In return, investors give Coinbase a portion of the interest earned. Coinbase is not the only company within the cryptocurrency industry to offer this type of service. Kraken, another cryptocurrency trading platform, was recently charged by the SEC. The SEC released a statement, on February 9, 2023, stating "[Kraken failed] to register the offer and sale of their crypto asset staking as a service program, whereby investors transfer crypto assets to Kraken for staking in exchange for advertised annual investment returns of as much as 21 percent." Kraken paid a hefty settlement fee of $30 million in disgorgement, prejudgment interest, and civil penalties. Kraken agreed to cease offering or selling securities through crypto asset staking services.
With Kraken, and now Coinbase, the SEC has been cracking down on staking as a service offered by cryptocurrency exchanges. SEC Chair Gary Gensler said in a statement after charging Kraken, "Today's action should make clear to the marketplace that staking as a service providers must register and provide full, fair, and truthful disclosure and investor protection."
Coinbase Pushes Back
Coinbase does not seem to agree with the SEC's Wells Notice. Coinbase's Chief Legal Officer Paul Grewal said in a statement that staking on Coinbase "continues to be available and staked assets continue to earn protocol rewards." Grewal further stated that Kraken "was essentially offering a yield product," while Coinbase's services "are fundamentally different and are not securities."
Coinbase argued on its public blog that staking is not a security under the U.S. Securities Act using case law from a 1946 Supreme Court case. They further argued "trying to superimpose securities law onto a process like staking doesn't help consumers at all. Instead, unnecessarily aggressive mandates will prevent U.S. consumers from accessing basic crypto services in the U.S. and push users to offshore, unregulated platforms."
In a Twitter thread on March 22, 2023, Coinbase's CEO Brian Armstrong stated that in 2021, the SEC allowed Coinbase to go public through an Initial Public Offering ("IPO") despite its S-1 form "included 57 references to staking." SEC Chair Gary Gensler took office three days after Coinbase's IPO.
Conclusion
It appears that Coinbase and the SEC are at an impasse. Coinbase is publicly disagreeing with the SEC's Wells Notice through several different forums. The SEC has already cracked down on Kraken, so it will be interesting to see how this further develops and how cryptocurrency staking as a service laws progress in the future.
Sources:
SEC filings, i.e. Coinbase Global, Inc., Current Report (Form 8-K) (Mar. 22, 2023).
Paul Grewal, We asked the SEC for reasonable crypto rules for Americans. We got legal threats instead, COINBASE (Mar. 22, 2023).
Allyson Versprille, et al., Coinbase Gets SEC Notice Signaling Intent to Sue Over Crypto Offerings, BLOOMBERG (Mar. 22, 2023).
John Reed Stark, Why Coinbase Will Lose Its Battle With the SEC (Wells Notice Edition), LINKEDIN PULSE (Mar. 23, 2023).
Joe Light, SEC Cracks Down on Crypto 'Staking' Services. Coinbase Stock Falls, BARRON'S (Feb. 9, 2023).
Press Release, U.S. Securities and Exchange Commission, Kraken to Discontinue Unregistered Offer and Sale of Crypto Asset Staking-As-A-Service Program and Pay $30 Million to Settle SEC Charges (Feb. 9, 2023).
Stacy Elliot & Daniel Roberts, SEC Warns Coinbase of Enforcement Over Its Staking Rewards Products, DECRYPT (Mar. 22, 2023).