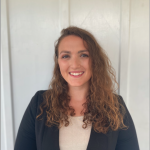 On June 15th, the Supreme Court issued a groundbreaking decision that provided significant protections for LGBTQ individuals. In a 6-3 vote, the Court extended the interpretation of the 1964 Civil Rights Act to protect against discrimination based on sexual orientation or identity.
The Civil Rights Act
In 1963, following significant political unrest due to racial tensions, President John F. Kennedy proposed the Civil Rights Act. The bill initially faced significant opposition in the United States Senate, but after Kennedy's assassination, Lyndon B. Johnson pushed it forward. The bill was eventually signed into law in 1964.
The passage of the law was a landmark victory for civil liberties in the United States. In addition to many other protections, Title VII of the law made it unlawful "for an employer to fail or refuse to hire or to discharge any individual, or otherwise to discriminate against any individual…because of such individual's race, color, religion, sex, or national origin." However, until the Supreme Court's recent decision, the law was not interpreted to include a prohibition of discrimination based on sexual orientation or gender identity.
The Supreme Court's Decision
The Court's decision was made in response to a split in United States Circuit Court opinions regarding the application of Title VII to discrimination based on sexual orientation. The Eleventh Circuit previously ruled that the Civil Rights Act does not prevent employers from terminating employees for being gay, whereas the Second and Sixth Circuits ruled that such discrimination is unlawful.
In Bostock v. Clayton County, Georgia, the Supreme Court resolved these conflicting decisions and held that an employer who fires an employee merely for being gay or transgender violates Title VII of the Civil Rights Act. One of the claims addressed in the case was that of Gerald Bostock. Bostock was a longtime employee of Clayton County Georgia and was terminated for conduct that was referred to as "unbecoming" after he joined a gay recreational softball league. In addition to Mr. Bostock's case, the Supreme Court also addressed a civil rights claim by a transgender individual for the first time in history. Aimee Stephens was fired from her job at a Michigan funeral home after telling her colleagues that she intended to begin living as a woman. Ms. Stephens passed away before the Supreme Court published their decision, but her legacy of fighting for transgender rights will now live on in this judicial triumph.
Prior to the Court's decision in Bostock, over half of the states allowed workplace discrimination similar to what Ms. Stephens and Mr. Bostock experienced.
In addition to providing a monumental victory for LGBTQ rights, the decision gained additional public attention because it was authored by Justice Neil Gorsuch. Gorsuch was considered to be a conservative Justice and was President Donald Trump's first Supreme Court appointee after taking office. The Trump administration urged the Court to apply a narrow interpretation of the Civil Rights Act and rule against gay and transgender workers. However, the majority disagreed and determined that the statutory language referring to discrimination "because of sex" included protections for gay and transgender employees. In the Court's opinion, Justice Gorsuch explained that, "it is impossible to discriminate against a person for being homosexual or transgender without discriminating against that individual based on sex."
The Court's decision faced some backlash, including a searing dissent written by Justice Samuel Alito that was joined by Justice Clarence Thomas. Justice Alito asserted that the Court overstepped the boundaries of their role as legislative interpreters. He argued that if Congress intended to protect the rights of gay and transgender workers, they would have passed specific legislation to do so.
President Trump's other Supreme Court nominee, Justice Brett Kavanaugh, issued his own dissenting opinion. Justice Kavanaugh wrote that, "courts must follow ordinary meaning, not literal meaning," and therefore the statutory language "because of sex" does not encompass discrimination based on sexual orientation or gender identity.
Despite these disagreements within the Court, the decision provided a beacon of hope for the LGBTQ community. The Court's decision in Bostock was the first time the Court has spoken on lesbian, gay, bisexual, and transgender rights since the retirement of Justice Kennedy in 2018. Justice Kennedy had written the majority decision in all four of the Court's major gay rights decisions, and many LGBTQ activists feared that the current Court may put some of these rights in jeopardy.
Similar to the Court's decision in Obergefell regarding marriage equality, the Bostock decision has made extensive strides toward LGBTQ equality. Although it took over half a century, the Civil Rights Act will finally afford protection from workplace discrimination to millions of Americans who were previously excluded.
Sources
Adam Liptak, Civil Rights Law Protects Gay and Transgender Workers, Supreme Court Rules, The New York Times (June 15, 2020).
Josh Gerstein, With LGBT ruling, Supreme Court hands liberals a surprise victory, Politico (June 15, 2020).
Photo courtesy of nydailynews.com