Philip Goore is Executive Vice President of Business and Legal Affairs at STX Entertainment, a global, next-generation media company involved in the development, financing, production, marketing and distribution of film, television, VR, digital video, music and live entertainment content. STX has brought to theatres popular feature films such as "Bad Moms," "Bad Moms Christmas," "I Feel Pretty," "Molly's Game" and "The Upside."
Philip Goore grew up on Long Island, New York. After graduating from the University of Michigan as a political science major, he figured that law school would be a good next step due to his interest in politics and public interest work. He decided on Syracuse Law because he liked the community feeling of the campus and felt that another three years in extreme snow and brutal cold would be enjoyable. Looking back, that decision feels like fate, as it was at Shifty's Bar & Grill in Syracuse that Philip met his wife, Ronna, who was then a speech & language pathology graduate student at SU.
At law school, Philip spent much of his first two years focused on his grades and developing his writing skills, which led him to an editorial position on the Syracuse Law Review. One of the more meaningful experiences Philip recalls from law school was working in the Tenants' Rights Clinic, where he worked on eviction cases and enjoyed the human and practical aspects of that work. However, it wasn't all work and no play. As a sports fan, Philip cheered on SU at football and basketball games – except when those games conflicted with a Michigan game, and Philip also frequented Faegan's Pub with his law school classmates.
Philip also had valuable summer internships while in law school. He split his 2L summer as an associate at two separate law firms, one in Columbus, Ohio at Porter, Wright, Morris & Arthur, and one in Philadelphia, Pennsylvania at Rawle & Henderson. He was offered full-time positions from both firms and, upon graduation from law school in 1993, moved to Philly and joined Rawle & Henderson as a litigation associate upon passing both the Pennsylvania and New Jersey bar exams. At the firm, he worked as a junior litigation associate specializing in the areas of personal injury defense, commercial litigation, medical malpractice, insurance defense and product liability. Philip gained valuable experience and skills during his time as a litigator at Rawle, where he had the opportunity to take and defend numerous depositions and conduct arbitration proceedings at a very early stage in his legal career.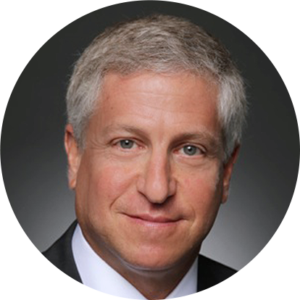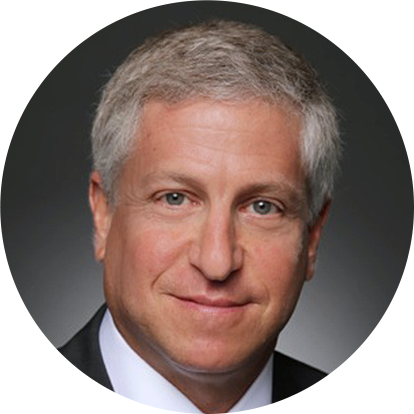 After working as a litigation associate at Rawle & Henderson for three and a half years, Philip started thinking about whether there were other areas of the law that he might find more fulfilling. Philip also candidly confessed that the unpredictability of a litigation practice had forced he and his wife to cancel innumerable vacations and other plans, which was less than desirable. Philip then decided in 1996 to accept a job offer from Richards, Layton & Finger, one of the top law firms in Wilmington, Delaware, as a corporate transactional associate in their alternative entity group. As part of the move to Richards, Philip had to overcome a few hurdles. First, he had to study for and pass the Delaware bar exam. Second, as it was Philip's first foray into corporate law, he was forced to start as an associate with less seniority. At Richards, he worked on a variety of corporate matters which honed his drafting and statutory interpretation skills. While there, Philip drafted legal opinions for high-value corporate transactions. Although this experience was both interesting and beneficial, after two years at Richards, Philip felt the desire to venture into yet another new area of the law. He started thinking about entertainment law and, consequently, began planning a move to Los Angeles, California, the hub of the entertainment industry.
In 1998, Philip and his wife moved to Los Angeles, California after Philip received job offers from various large, well established law firms there. Philip nonetheless accepted a position at a smaller, boutique entertainment law firm, Alexander, Nau, Lawrence & Frumes. Philip then took and passed yet another bar exam, his fourth, and became a member of the California bar. While at Alexander, he worked on corporate matters for the firm's entertainment industry clients. Although he was not actually "practicing" entertainment law, he used this opportunity to learn all he could about the entertainment industry.
After a short time at the Alexander firm, Philip decided to leave private practice to go in-house as an entertainment attorney at Universal Studios, where he accepted a position as Director of Business Affairs in their home entertainment production unit. As Philip was again venturing into an area of legal practice for which he had little or no direct experience, he was forced to take a pay cut and, as he did several years earlier when he made the transition from litigation to corporate law, he had to again take a step down on the legal seniority ladder. These arguable "steps backward" were made in exchange for the opportunity to gain experience in a completely new and different practice area. While at Universal, Philip negotiated and drafted all types of film and television deals and was called upon to counsel Universal's creative executives in a manner to which he was not previously accustomed. Philip's legal counsel now covered things like the specific way Woody Woodpecker and the Mummy are portrayed as animated cartoon characters, as well as other interesting legal issues, such as whether Beethoven the dog is considered an "actual character" under applicable entertainment industry collective bargaining agreements. While at Universal, Philip worked on many direct-to-video sequels to blockbuster films such as "American Pie," "Beethoven," "Bring It On" and "Dragonheart." As an in-house attorney, Philip now enjoyed working directly with Universal's creative, production and finance executives, becoming further motivated by the fact that his work-product was part of a larger production effort of which he was now intimately involved.
After six great years at Universal, Philip took a job at New Line Studios, where he helped set up that company's direct-to-video production and acquisition group. While at New Line, Philip negotiated and drafted all types of agreements relating to the production, acquisition and release of direct-to-video films. In 2006, Philip moved to Steven Spielberg's DreamWorks Studios, accepting a position as Vice President of Business Affairs. He was then promoted to Senior Vice President of Business Affairs a few years into his tenure at DreamWorks. While at Steven Spielberg's company, Philip was involved with all aspects of development, production and release of theatrical feature films, such as "The Help," "Cowboys & Aliens," "Lincoln," "I Love You Man," "Fright Night" and "Need For Speed."
After eight enjoyable years at DreamWorks, Philip decided to take on yet another challenge. A new studio at the time, STX Entertainment, recruited Philip to be their Executive Vice President of Business and Legal Affairs. Philip was one of the first employees at STX, which now has well over 100 employees. He now leads a team of attorneys and works on deals which have brought to the screen movies such as "The Gift," "Molly's Game," "Bad Moms" and "The Upside." Philip truly enjoys the start-up like environment of STX and values the increased autonomy he has in terms of attorney recruitment and policy-making.
After several years working in litigation and corporate law, and after 20 years in the entertainment industry, Philip's main piece of advice to current law students and new attorneys is to explore different areas of the law early on in their careers. Philip's view is that exploring different avenues will yield a robust legal skill set and valuable experiences which will help attorneys figure out their path ahead with more clarity as to what they do and don't like in the legal profession.
This story was written by Alumni Editor Gaity Hashimi and is the nineteenth installment of Syracuse Law Review's monthly feature, "Alum of the Month.' Stay tuned for next month's feature on another noteworthy Syracuse Law Review alumnus!