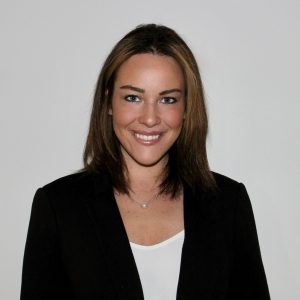 Written by Hannah Perry
Tuesday, December 1st, 2021
Just before 1pm on Tuesday, December 1st, 15-year-old Ethan Crumbley opened fire at Oxford High School in Michigan. As a result of the shooting, four students were killed and seven students and teachers were injured. Ethan Crumbley has since been charged with 24 crimes, including four counts of first-degree murder, assault with intent to murder and terrorism causing death. The gun used in the shooting was purchased, legally, by the assailant's father the week before the shooting. Ethan Crumbley's parents, James and Jennifer Crumbley have each been charged with four counts of involuntary manslaughter.
Parental Prosecution
In the United States, parents are rarely indicted for the crimes of their children in the context of school shootings. Where a child uses their parent's gun to commit the crime, there have been instances where parents face criminal charges. For example, in 2000, Jamelle James was charged with involuntary manslaughter in connection with his 6-year-old nephew's shooting of classmate, Kayla Krasinki. James allegedly kept the handgun used in the shooting in a shoe box along side candy and loose change. James plead no contest to the charge and served 2 years in a Michigan prison before he was paroled in 2002. Following the shooting, the boy's mother, Tamarla Owens, was also charged with child neglect. However, her case was dismissed. Establishing a strong criminal case against the parents of a child requires that the parents acted in criminally negligent way. As evidenced by the lack of precedent, this can often be very difficult to prove.
Legitimacy of the Manslaughter Charge against the Crumbley's
In the state of Michigan, a prosecutor may pursue a charge for involuntary manslaughter if they think that someone contributed "to a situation where harm or death was high." Under section 321 of the Michigan Penal Code, the punishment for involuntary manslaughter carries up to 15 years in prison.
To be successful in her case against James and Jennifer Crumbley, Oxford County District attorney, Karen McDonald, will have to prove that the Crumbley's were criminally negligent in their possession and storage of the handgun. Further, she will have to prove that this negligence contributed to the shooting.
Michigan Gun Safety Laws and Procedures
Karen McDonald's case against the Crumbley's might be weakened by the fact that Michigan gun and safety laws do not require that a gun be locked away from children. Instead, the Michigan Department of State Police recommends that "both the ammunition and firearm should be stored in a safe place out of the reach of children." The recommendation also notes that, "You may be criminally and civilly liable for any harm caused by a person less than 18 years of age who lawfully gains unsupervised access to your firearm if unlawfully stored." The Michigan Department of State Police strongly recommend the use of a "trigger lock, gun case or other device designed to prevent unauthorized access to a firearm."
However, if McDonald can prove that the Crumbley's knew that their son would engage in crime of this nature, she may be able to use section 235(a) of the Michigan Penal Code to her advantage. Under section 235(a) of the Michigan Penal Code, the parent of a minor is guilty of a misdemeanor if "the parent has custody of the minor," "the minor violates this chapter in a weapon free school zone" and the parent "knows that the minor would violate this chapter of the parents acts to further the violation." Under 235(a), if found liable, the parent of a minor may be subject to one or more of the following: a fine of up to $2,000.00, up to 100 hours of community service or probation. This law only applies if the parents knew that the minor would engage in the crime.
Conclusion
The applicability of the varying Michigan gun and safety laws to the case at hand
will likely be context dependent. As the case continues to develop and more details emerge, the strength of Karen McDonald's case against James and Jennifer Crumbley will follow accordingly.
Sources
Corey Williams and Ed White, Suspect's parents charged in Michigan school shooting, AP News (Dec. 3, 2021).
Jonathan Oosting, The case against the parents of Oxford Shooting suspect: Gun was an Xmas present, Bridge Michigan (Dec. 3, 2021).
Mich. Comp. Laws Ann § 750.235a.
Ron Fonger, 20 years after Kayla Rolland: The fatal first grade shooting that sparked a national gun debate, Michigan Live (Feb. 29, 2020, 8:15 AM).
Steve Almasay, Jay Croft and Aya Elamroussi, There is a manhunt for parents of the Michigan high school shooting suspect, CNN, (Dec. 4, 2021, 1:09 AM).
Tim Stelloh and Minyvonne Burke, Authorities searching for parents of Michigan school shooting suspect after manslaughter charge, NBC News, (Dec. 3, 2021, 12:56 PM).
Use & Storage of a Firearm in a Home Environment, Michigan Dep't of State Police, MSP-203.
Photo courtesy of NBC News.