We are proud to announce that 3L and Associate Notes Editor Meghan Vumback will be published this spring!
---
Publication: Law Journal for Social Justice at Arizona State University's Sandra Day O'Connor College of Law.
Note: Evacuating the Incarcerated: The Intricacies of Keeping Prisoner's Eighth Amendment Rights Intact During Natural Disasters
---
Meghan is a third-year student at Syracuse University College of Law. She attended Marist College where she majored in Communications with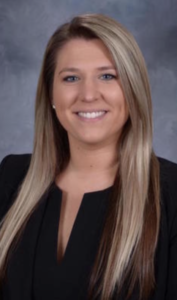 concentrations in Public Relations and Advertising.
Meghan serves as an Associate Notes Editor for the Syracuse Law Review, a research assistant for Professor Lauryn P. Gouldin, an Academic Success Fellow, and works with the Criminal Defense Clinic.