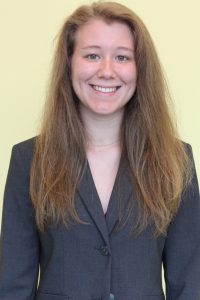 Written By: Shannon L. Armstrong
Roy Gutterman is based in Syracuse, New York. and is an Associate Professor of Communications Law and Journalism at the Newhouse School of Public Communications at Syracuse University, and the Director of the Newhouse School's Tully Center for Free Speech. He also recently started teaching Media and Communications Law at the Syracuse University College of Law.
Roy Gutterman earned his B.S. in Newspaper Journalism and Political Science and his J.D. from Syracuse University College of Law. He enjoyed his undergraduate experience at Syracuse University so much, that after taking time off to work as a reporter in Cleveland, Ohio, he returned to Syracuse University for law school. As a reporter, Gutterman covered government and legal issues, and this experience motivated him to go to law school. Accordingly, the skills he developed as a reporter- research and writing, adhering to deadlines, accuracy in his work – all promoted his success in law school.
During his time at the Syracuse University College of Law, Gutterman further explored his interest in journalism through the Newhouse School, by giving guest lectures and speeches on journalism. At the law school, his favorite professors were Professor Dolak for Computer Law and Professor Wiecek for Constitutional Law, whom he considers to be tremendous positive influences both in his law school and professional careers.
Outside the classroom, Gutterman was the Editor-in-Chief of the Syracuse Law Review. He enjoyed the interpersonal nature of the position, working with other students and authors to publish Volume 50. Keeping in line with his interest in the law and journalism, he wrote his note on a First Amendment newsgathering issue, exploring the issue of reporters accessing materials unlawfully and the consequences on their First Amendment rights. His hard work paid off, and his note was published.
Gutterman's note publication opened many doors for him. The Burton Foundation for Legal Achievement awarded him the Burton Award for Legal Writing, which he considers to be one of his greatest legal accomplishments. This in turn led to his involvement with the Foundation as a Program Director. The Burton Foundation opened up many doors, including the opportunity to meet six Supreme Court Justices, see the inner-chambers of the Supreme Court, and visit the Library of Congress.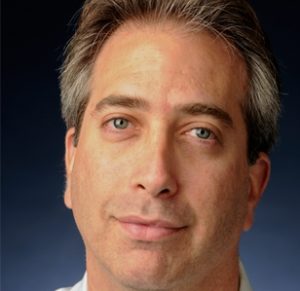 Currently as a Professor, he remains involved with the Syracuse Law Review, writing articles for publication in the area of media law. His past experience as an editor on the Law Review has made him mindful of the editing process, and he duly appreciates the student editors' hard work, and finds it reassuring to have a second set of eyes go over any articles before publication. From time to time, Gutterman also helps students at the College of Law with their notes as their Note Advisor. He enjoys working with the students as they put together their own scholarship.
Gutterman greatly enjoyed his time on the Syracuse Law Review, saying, "Law Review was really the best part of law school for me. I really enjoyed the research, editing, and publication process, as well as the management experience." Syracuse Law Review had a tremendous impact on Gutterman's career, and he believes he still benefits from his experience twenty years later. As Editor-in-Chief, he learned how to work with people, and this has helped him work effectively as Director of the Tully Center for Free Speech. He also credits his success in editing and writing on the Law Review to his experience as a reporter.
After graduating from law school, Gutterman worked as a Law Clerk for a New Jersey Superior Court judge. He is a big advocate for clerking and encourages law students to explore these opportunities. Working as a clerk taught him what the practice of law is all about. He was able to learn the system and procedures, as well as what goes on behind the scenes in a courtroom. After clerking for almost a year, Gutterman worked at a couple of law firms in New Jersey doing business litigation, municipal litigation, and matrimonial law. These experiences taught him negotiating, drafting, and procedural skills. His advice for any student working in a law firm is straightforward: "Be prepared to do things you might not think you would ever do."
In the Spring of 2005, there was an opening for a position at the Newhouse School as a Communications Law professor. Gutterman believes that he was in the right place, at the right time. One semester of teaching turned into several years, which turned into a tenure track that turned into tenure. Working as an Associate Professor is the best job Gutterman has ever had: he gets to research and write on what he is interested in, speak on current issues, and interact with eager and ambitious students. It has also enabled him to use both his reporting and lawyering skills and experiences. According to Gutterman, "teaching at Syracuse, my alma mater, is rewarding. Teaching non-law students about the First Amendment is not only fun but important. And, my work at the law school has given me the opportunity to work with students on their own legal writing and research. It really means a lot to me to be able to do this."
Besides teaching Communications Law at the Newhouse School, Gutterman has also taught Law, Politics and the Media. He enjoyed co-teaching this class with Professor Bybee and Professor Dolak, whom he considers to be top professors and scholars. In the Fall of 2019, Gutterman began a courtesy appointment with the College of Law and taught Media and Communications Law. He enjoys working at the law school, and finds it to be a good change of pace from his work at the Newhouse School.
If Gutterman could return to law school, he would take a class that taught him practical skills, such as a contract drafting or real estate transactions class. Academically, his advice to current law students is to take a balanced mix of classes. On a more personal level, Gutterman encourages students to work hard, but to also take time for yourself, your friends, and your family.
This story was written by Editorial Member Shannon L. Armstrong and edited by Alumni Editor Gaity Hashimi, and is the twenty-sixth installment of Syracuse Law Review's monthly feature, "Alum of the Month". Stay tuned for next month's feature on another noteworthy Syracuse Law Review alumnus.