For the first time since the pandemic began, Syracuse Law Review was lucky enough to celebrate the achievements of our members of Vol. 72 and those of our Orange community, in person at Dineen Hall. The festivities took place on Thursday, April 7, 2022, beginning with kind words from our very own, Dean Boise.
Following opening remarks, our Vol. 72 Editor-In-Chief, Hilda A. Frimpong, addressed a packed room of approximately 100 individuals consisting of law review members, professors, friends, and family attending both in person and on Zoom! Hilda's speech was followed by remarks and awards handed out by various members of Vol. 72 Executive Board: Ryan M. Marquette (Alumni Editor); Leita Powers (Managing Editor); Lyndon E. Hall (Business Editor); and Emily C. Hildreth (Senior Notes Editor).
After all recipients received their awards, dinner was served. New friendships were formed, and old friendships gained new memories! The excitement and appreciation could be felt by all. Shortly after, John G. Powers L'96—the recipient of our Alumni Achievement Award—shared his wise words of life as an attorney at Hancock Estabrook and how Syracuse College of Law has shaped him.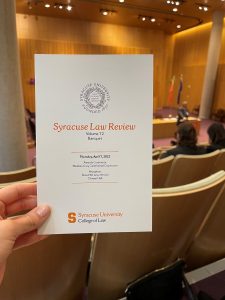 The night closed with a speech from our incoming Editor-In-Chief, Raymond Scarlata, who reflected on our past and present and concluded with a toast between Hilda and Ray to the future of our organization.
The members of Syracuse Law Review would like to give our genuine thanks and appreciation to all in our Orange community who have helped us with all our success this year. To our professors who helped us with Symposium and our student notes. To those in the library who helped us pull sources. To those in I.T. who helped with servers and remote services. A special thank you to our friends at Hancock Estabrook, LLP who generously sponsored and attended this great event. And to everyone in between—thank you.
It is now our great pleasure to announce the evening's award recipients below! For more photos and posts of the night, be sure to look at our Facebook, Instagram, Twitter, and LinkedIn.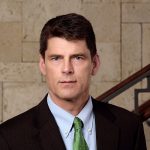 Alumni Achievement Award – John G. Powers L'96
The recipient of this year's Alumni Achievement Award was John G. Powers L'96. Powers is a civil litigator and trial attorney who has been with Hancock Estabrook, LLP for more than two decades. Powers is inspirational for his achievement as a law student, including being at the top of his class while pursuing his law degree and a master's degree in public administration (M.P.A), while raising children and working various jobs!
Powers has noted how his experience as a Notes and Comments Editor while on Syracuse Law Review helped reinforce his attention to detail and high standard of legal scholarship. For more on Powers, please be sure to check out our Featured Alumni Article posted on April 5, 2022, written by Editorial Staff member, Julie Park.
Faculty & Staff Award – Kyle Davis
Syracuse Law Review has tried to picture our lives without this recipient, and we can't! During our Fall Symposium, this recipient was essential to ensuring that we had a successful event. For our transition from Vol. 72 to Vol. 73, he was the right person, at the right time, doing the right thing. He is totally a fan favorite and such a hard worker that he was unavailable to accept his award at our Law Review Banquet because he was committed to another event!
We are proud to present this award to Kyle Davis!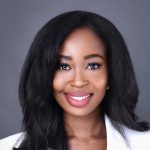 3L Member of the Year – Hilda A. Frimpong
The 3L Member of the Year Award is given to an outstanding 3L Member of Volume 72. This award is voted upon by the entire Law Review body.
This year's recipient has been an incredible asset to Law Review and one who has selflessly served law review. She has worked incredibly hard to make Syracuse Law Review an enjoyable experience by promoting a collaborative environment and being a strong leader. She puts in an incredible amount of hours not only to run the organization—which even included little things, like propping open the door to the Law Review Suite—but also to edit and work on publications.
We are proud to present this award to Hilda A. Frimpong!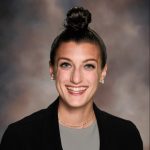 2L Member of the Year – Emilie R. Cullen
The 2L Member of the Year Award is given to an outstanding 2L Member of Volume 72. This award is voted upon by the entire Law Review body.
This year's award goes to a member who has "a strong work ethic, and who is very humble." On top of that, she is a terrific editor who has worked hard in her daily footnotes and her meticulous drafting of her Legal Pulse Article. Her peers describe her as "kind, respectful, hardworking, and dedicated." Next year, she will be an excellent Business Editor.
We are proud to present this award to Emilie R. Cullen!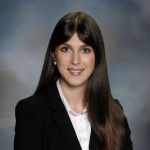 Most Dedicated Award – Emily M. Pascale
The Most Dedicated Award goes to the Editorial Staff member who dedicated the most time to Law Review. This year's recipient has spent 506.45 hours working for Law Review!
We are proud to present this award to Emily M. Pascale!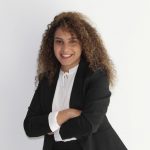 Samuel J.M. Donnelly Publication Award – Niloofar Abedzadeh
This award recognizes a member of Law Review who exemplifies scholarship and writes their Note in the field of consumer, commercial, or business law. It was established by the generosity of Richard M. Alderman L'72.
We are proud to present this award to Be Careful What You Wish For: Elimination of Arbitration Clauses in Consumer Dispute Resolutions by Niloofar Abedzadeh!
Vol. 73 Student Notes Selected for Publication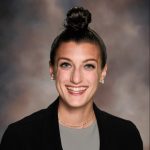 Emilie R. Cullen, An Apple a Day Keeps the Doctor Away: COVID-19 Misinformation by Medical Professionals May be Protected by the First Amendment.
.
.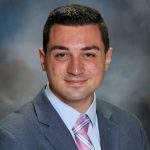 Paul R. DiPadua, Building Bitcoin Back Better: Attaining the Widespread Adoption of Cryptocurrency with Economically and Environmentally Conscious Tax Code Amendments.
.
.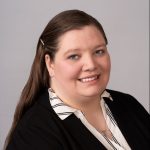 Penny Quinteros, Confronting NELOS: Cross-Examining the Cellphone Industry's Secret Location Technology.
.
.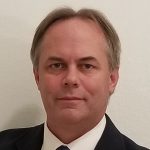 Timothy Walsh, Police Misconduct and the Duty to Intervene, Why Stop at Excessive Force?
.
.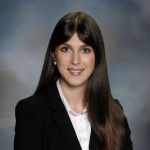 Emily M. Pascale, Deeply Dehumanizing, Degrading, and Violating, Deepfake Pornography and the Path to Legal Recourse.
.
.
Alternates Vol. 73 Student Notes Selected for Publication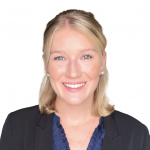 Abigail Janik, The Social Cost of Carbon: A Tool for Environmental Planning and Climate Progress.
.
.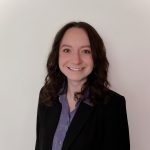 Hannah M. Bailey, A New Minority in the Courts: How the Rhetoric of Christian Victimhood and the Supreme Court are Transforming the Free Exercise Clause.