On Thursday, April 13, 2023, the Syracuse Law Review held our annual banquet to celebrate the success of Volume 73! In attendance were law review members (both in person and on Zoom), professors, family and friends. The night kicked off with a welcome from Vol. 73 Editor-in-Chief, Ray Scarlata and opening remarks from Vice Dean Keith Bybee. 
Noted accomplishments of this volume were the successful Fall Symposium, the first in the country by any law review or law school, which covered the war in Ukraine and the timely submission of all books for Volume 73 before graduation! These accomplishments could not have occurred without the help of the Syracuse University Institute for Security, Policy and Law and the weekly footnotes by Editorial Staff and review by Senior Editorial Staff.  
Awards were handed out by various Executive Board members: Ray Scarlata (EIC), Gabi Gonzalez (Legal Pulse Editor), Emilie Cullen (Business Editor), Emily Pascale (Form & Accuracy Editor), Professor Robin P. Malloy (Faculty Advisor), Abby Gorzlancyk (Managing Editor), and Maddy Cittadino (Senior Notes Editor).
The Robert M. Anderson Publication Awards were handed out to those whose notes were selected for publication last year and will be published within Volume 73! Congratulations again to Hannah Bailey, Emilie Cullen, Paul DiPadua, Abby Janik, and Emily Pascale.
Following the announcement of awards and the student notes selected for publication, the event moved from the Melanie Grey Ceremonial Courtroom to the Atrium. After a wonderful dinner, Abby Janik (Alumni Editor) introduced the recipient of the Alumni Achievement Award, Kim Boylan L'86, who addressed all in attendance on how being a member of Law Review and the importance of paying attention to detail can either make or break your career. 
Editor-in-Chief Elect, Drew Fowler, brought the events to a close with remarks on what the future holds for Volume 74. With a toast between Ray and Drew, Volume 73 is in the books!
The night would not have been successful without the hard work of Business Editor, Emilie Cullen, and Alumni Editor, Abby Janik! The members of Syracuse Law Review extend our deepest thanks to all your hard work and send out our appreciation and gratitude to all in the Syracuse Community who helped us in another successful year. To faculty advisors, professors, I.T. staff, S.P.L. staff, library staff and all else who is integral to our operations, thank you!
---
It is now our great pleasure to announce the recipients of Banquet Awards below!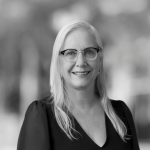 Alumni Achievement Award — Kim Boylan L'86
Since 1995, each Syracuse Law Review Volume has chosen an alumnus or alumna to honor for their outstanding career accomplishments, and to recognize their contributions to the legal profession at large. 
Kim Boylan graduated from the College of Law in 1986 and has maintained a strong connection with the law school ever since. In fact, as a testament to Kim and her husband, Scott's, dedication to the Law Review, we are fortunate to have the Boylan Law Review Suite as a space to collaborate as a team.
Just after graduating from the College of Law, she clerked at the United States Court of Federal Claims in DC, then worked for Dow Lohnes and Albertson PLLC. She then completed her LLM degree at Georgetown University. After, Kim joined Mayor Brown, where she became the only woman Partner in the firm's tax controversy practice. Next, Kim joined Latham & Watkins as a Partner to build out the firm's tax controversy group. Today, Kim's zeal has led to her role as Partner, Head of Tax Controversy at White & Case in DC. Just last year, she stepped down from her role as Global Head of Tax, which she held for seven years even thought it was meant to be a two year stint. Kim continues to represent various companies in domestic and international tax matters, and speaks and writes frequently on tax controversy, transfer pricing, and accounting policy issues.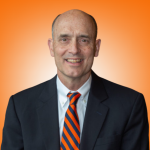 Faculty & Staff Award — Judge James E. Baker and the Institute for Security Policy and Law
This award is given to a member of the College of Law Faculty and/or Staff who has made an incredible impact on our publication over the course of the academic year. Judge Baker and his team were instrumental in guiding Volume 73's Lessons Learned: Perspectives on Law and Policy from the War in Ukraine into the national spotlight. His team helped with a significant amount of planning and orchestration of our event. We were able to bring in a long list of distinguished guests and panelists due to Judge Baker's extensive personal network, many of whom ended up publishing an article for our publication!
Additionally, through the Institute's relationship with the Intelligence Community Centers for Academic Excellence, our symposium was fully funded and we were able to provide transportation and lodging for our important guests. Without Judge Baker and his team, our symposium would never had occurred. We are incredible grateful for your help and assistance over the course of this year!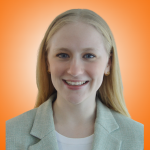 3L of the Year — Abigail A. Gorzlancyk
This award is given to an outstanding 3L member and voted upon by the entire Law Review  body. Described by our members as an individual who is always receptive to questions and whose work is extraordinary, and as a person who is thoughtful, caring, amazing, and fantastic, Abby embodies the best of our organization. 
She single-handedly designed, scheduled, and administered a Bluebook Exam, did much of the editing for Volume 72 herself over the summer, has streamlined our footnote editing process–by balancing the different academic schedules of JDr and JDi students–all of which kept us on track for a timely publication of Volume 73. Her impact will forever be enshrined in this organization!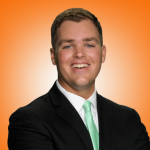 2L of the Year — Andrew Fowler
This award is given to a 2L to recognize particularly exceptional work and voted on by the entire Law Review  body. Drew's peers described him as extremely dedicated, organized, and an all-around great member to represent the 2L Law Review class.
He stepped up to the plate very early on this year and took on extra responsibilities, as the inaugural Inter Library Loan Coordinator. His work included finding various books and obscure sources, which was integral to ensuring the timely publication of our three books!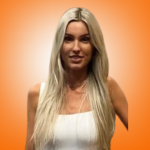 Most Dedicated — Jennifer Rose
This award is given to the 2L member who logs the most hours over the course of the academic year completing work done for Law Review! 
Congrats to Jennifer who put in 340 hours of work. Her hard work is appreciated!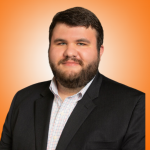 Samuel J.M. Donnelly Publication Award — Henry A. DuBeau
---
Student Notes Selected for Publication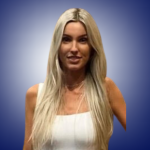 Jennifer Rose – Time for Change: New York Fails to Protect Individual Autonomy
Leslie M. Lawson – "Remember the Ladies": A Case for Leveraging the Women, Peace & Security Act of 2017 to Influence Peacemaking in Ukraine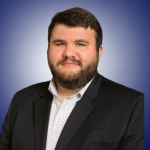 Henry A. DuBeau – Antitrust Law and the Right to Repair Movement: Why Kodak May Not Be Such a Bad Apple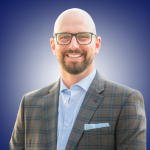 Seth M. Owens – Putting a Price On Your Child: Promoting Resiliency & Equity in Damage Awards for Children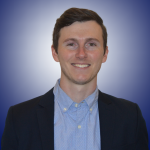 Kalen Sullivan – The Sinking Ship of the Hatch-Waxman Act "Safe Harbor" Patent Infringement Defense: An Argument for Including Research Tools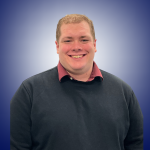 Thomas T. Sheffield – "A Wrong Never Righted": Harness v. Watson and the Fifth Circuit's Failure to Repudiate Jim Crow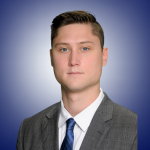 Patrick Mullery – New York's Push to Consumer Data Privacy: State Legislation May Be Here to Stay