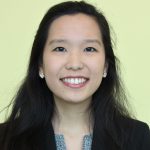 Mergers and acquisitions deals house some of the most complex and high stakes transactions. A prime example is Microsoft's (MSFT.O) recent announcement to acquire the U.S. operations of TikTok, a Chinese social networking mobile application that allows users to create short-form videos. A Chinese corporation called ByteDance is the parent company that owns TikTok.
In the wake of rising U.S.-China tensions, President Trump signed an executive order on August 6, 2020, effectively banning the use of TikTok in the United States. Trump invoked his emergency economic powers over national security risks, including concerns that Chinese authorities may compel TikTok to share user data, censorship of content that the Chinese Communist Party deems politically sensitive, and use of TikTok for disinformation campaigns. This approach put pressure on TikTok to sell its U.S. assets to an American company. Microsoft entered discussions to carve out parts of TikTok from ByteDance. 
Carve-out Transactions
A carve out is the sale of a subsidiary or a portion of a company's business, including a plant, facility, product line, business unit, or division.
In a carve-out deal, the parties need to clearly identify and agree on which assets the seller will transfer to the buyer in the transaction. Next, the buyer must build a valuation model. This will help the buyer estimate the potential value and enhanced financial performance as a result of the transaction. Afterwards, the acquirer (Microsoft) must carve out the entity (TikTok) from the parent (ByteDance) and integrate the business.
Carve-out transactions are complex because of factors such as separation and transition of operations between companies. On the one hand, complexities may stem from separating business operations. The parties must determine which assets, resources, and data belong to the divested entity. This process can be complicated if, for example, other subsidiaries share code or other forms of intellectual property with the divested entity.
On the other hand, the divested entity may still be dependent on the parent company for business continuity. For this reason, most carve-out deals include a transition period, which provides time for the buyer to migrate the data from the divested company to the acquirer.
Because many carve-out transactions involve both of these challenges—issues of separation and integration—the acquisition is the most complex part of the carve out.
Challenges to Potential Acquisition of TikTok
Microsoft's bid to carve out TikTok from ByteDance is technically complex, potentially testing the patience of the Trump administration. Studies have shown that the larger the transaction, the more likely that the deal will be terminated due to disagreements over valuation, regulatory concerns, or political headwinds.
Here, Microsoft faces three specific technical challenges to consummating the deal: (1) an accelerated deal timeline imposed by President Trump, (2) separating user data between ByteDance and Microsoft, and (3) parsing code and other forms of intellectual property from ByteDance.
(1) Accelerated Timeline
President Trump has cited national security risks in the executive order regarding TikTok on August 6, 2020. Microsoft has begun discussions to acquire the Chinese social media platform. Trump has imposed an accelerated timeline for closing, giving ByteDance and Microsoft until September 15, 2020, to reach a deal. This means that after approximately one month, the parties must create a blueprint for acquisition that safeguards personal data of Americans.
However, the deadline presents a significant challenge. It can take months to recognize TikTok and Microsoft's business needs and to identify intellectual property and other assets that Microsoft will use exclusively versus share with other ByteDance businesses.
(2) Separation of User Data
The separation of user data between ByteDance and Microsoft is probably the most complicated part of the transaction. The required separation involves both content and data about users. Here, separation would require the physical transfer of hard disks of data between the parties. Although TikTok stores its data in the U.S., identifying TikTok data may pose issues in the transaction, particularly given the accelerated timeline.
(3) Intellectual Property Issues
Microsoft and ByteDance must clearly identify code and other forms of intellectual property that are part of the transaction. First, TikTok has already separated the code that determines the aesthetic features of its application. However, server code is still partially shared with other ByteDance products. The code drives basic functionality of the applications, which include data storage and management of user profiles.
Second, it is still unknown how TikTok will transfer its recommendation engine. A key component of TikTok's success is its algorithms for moderating and recommending content. This is the "secret sauce" that keeps users glued to their screens. Other ByteDance platforms may use these algorithms, so that the intellectual property is not wholly independent and separable from other ByteDance businesses. As the former Chief Information Officer at Microsoft said, "Algorithms are not worth anything without the data . . . Segmenting the data for those countries is a significant task."
Looking Ahead
A closer examination of Microsoft's bid to acquire TikTok reveals that the deal faces the common challenges of carve-out transactions, with additional pressure from the Trump administration. These challenges may significantly hinder the deal. In that case, another American company may rise up to the challenge to acquire TikTok. One question that remains, then, is whether banning TikTok for national security reasons will set a precedent against the concepts of free expression and open markets moving forward. 
Sources
A Closer Look at Carve-Outs, Deloitte (2009).
About TikTok, TikTok (last visited Aug. 16, 2020).
Bobby Allyn, Trump Signs Executive Order That Will Effectively Ban Use of TikTok in the U.S., NPR (Aug. 6, 2020).
Dariush Bahreini, Roerich Bansal, Gerd Finck & Marjan Firouzgar, Done Deal? Why Many Large Transactions Fail to Cross the Finish Line, McKinsey & Company (Aug. 5, 2019).
Echo Wang & Paresh Dave, Microsoft Faces Complex Technical Challenges in TikTok Carveout, Reuters (Aug. 10, 2020).
Executive Order on Addressing the Threat Posed by TikTok, The White House (Aug. 6, 2020).
Microsoft to Continue Discussions on Potential TikTok Purchase in the United States, Microsoft (Aug. 2, 2020).
Ram Kumar, Why Carve Out Transactions Are More Complex Than a Regular M&A Transaction?, Medium (June 14, 2019).
Yingzhi Yang & Brenda Goh, TikTok's Journey From Global Sensation to Trump Target, Reuters (Aug. 5, 2020).
Zak Doffman, Yes, TikTok Has a Serious China Problem, Forbes (July 9, 2020).
Photo courtesy of Business Insider