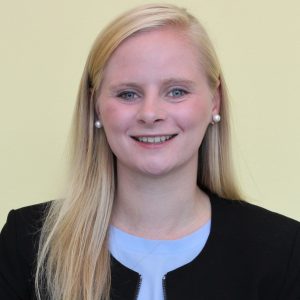 Written by Emily A. Kosciewicz
David Wales is based in Washington, D.C. and is a partner in the Antitrust & Competition practice group at Skadden, Arps, Slate, Meagher & Flom LLP. He has over 25 years of experience in both the private and public sectors, including serving in senior roles at the federal antitrust authorities: Counsel to the Assistant Attorney General in the Department of Justice's Antitrust Division and most recently, Acting Director of the Bureau of Competition at the Federal Trade Commission. At Skadden, he represents high profile clients both in the U.S. and abroad, providing them with antitrust advice on transactions, government investigations, litigation, and counseling.
David Wales earned his J.D., magna cum laude, from Syracuse University and his B.A. from The Pennsylvania State University. During his time at Syracuse, David had the mindset of getting as much out of his law school experience as possible. Even after securing a job upon graduation, he spent his third year taking tough classes, like Tax and Trusts & Estates. Two classes from his law school career standout. First, was Torts with Professor Leslie Bender during his first semester. Professor Bender was an excellent teacher and opened David's eyes to the intricacies and politics within the law. The second class was Professor Robin Malloy's Law and Economics. David found the course to be extremely practical, as it encouraged him to look at the law amid real world scenarios. Not surprisingly, his fascination with the intersection between law and economics contributed to his interest in antitrust law. Outside of the classroom, David did an externship with Judge Scullin in the U.S. District Court for the Northern District of New York. He also was the Form & Accuracy Editor on the Syracuse Law Review. While some may have questioned the wisdom of being responsible for the challenging task of the journal's Blue Book compliance, he found that his experience helped him hone his attention to detail and his technical writing ability.
David's foray into antitrust law began in the summer after his second year of law school. As a Summer Associate at Shearman & Sterling in NY, David rotated through several practice groups, including antitrust. After finding bankruptcy matters to be a little dry, he was drawn to the nature of an antitrust practice, including working closely with the client's executives and learning about different businesses, as well as the challenge of providing practical advice where the law is ambiguous. David's summer was a success, and he joined the firm as an associate out of law school.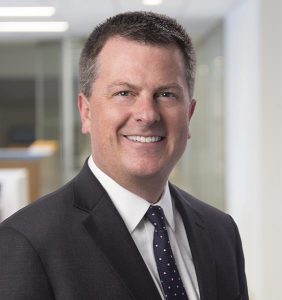 One of the pivotal moments in David's career occurred in 2001, when he moved from private practice to the federal government, joining the front office of the Department of Justice's Antitrust Division (DOJ) as Counsel to the Assistant Attorney General. In this role, he switched from defending companies to prosecuting them for antitrust violations. He found that working on the other side gave him a fresh and valuable perspective and made him a better lawyer. A number of years later, after David had returned to private practice, he went back to the federal government when his former DOJ boss became the Chairman of the Federal Trade Commission (FTC). As Acting Director of the FTC's Bureau of Competition, he oversaw all of the agency's antitrust enforcement activity.
David credits his experiences in the public sector with making him a more effective advocate for his clients in the private sector. His time at the DOJ and FTC gave him valuable insights as to how the agencies work and what arguments and evidence are most effective in defending companies faced with antitrust violations. David is currently a partner in the Antitrust & Competition practice group at Skadden, Arps, Slate, Meagher & Flom LLP in Washington, D.C., where he represents high-profile companies in all types of antitrust matters and industries. Most recently, he represented Sabre Corporation in the DOJ's lawsuit to challenge the company's acquisition of Farelogix and a number of clients involved in the FTC and DOJ's ongoing investigations of tech platforms.
David's advice to current law students is to always keep their head up and be in charge of their own education and career. He explains that there is nothing wrong with not knowing what you want to do with in your legal career, but you should keep focused on getting the most out of your education and work so that you can take advantage of opportunities that come your way. David says that luck was a big factor in many of the breaks that came his way and it was always important for him to be in a position to take advantage of those opportunities.
This story was written by Editorial Member Emily A. Kosciewicz and edited by Alumni Editor Gaity Hashimi, and is the twenty fifth installment of Syracuse Law Review's monthly feature, "Alum of the Month". Stay tuned for next month's feature on another noteworthy Syracuse Law Review alumnus.