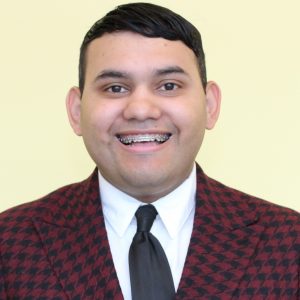 Written By: Franklin Carcamo
Kathleen Turland began her career working as a judicial law clerk for the Honorable Harold Baer, Jr., at the United States District Court for the Southern District of New York. She then worked at several large law firms in New York City, focusing on litigation and compliance work before transitioning to an in-house role at General Electric Company in 2005.
Kathleen grew up in Troy, Michigan and graduated from Mount Holyoke College with a double major in political science and economics. Initially, Kathleen believed that her career would be in economics, investment banking, or in finance. However, after college, she worked as a paralegal at Simpson Thacher & Bartlett LLP, in New York, where she had the opportunity to work on a prominent antitrust case. As a result of the fascinating experience and her mentor's encouragement, she was inspired to apply to law school.
Kathleen was drawn to the Syracuse University College of Law because of its location and national reputation. In 1992, she started her journey to becoming a lawyer, actively taking steps to make the most out of her time here. She was a Teaching Assistant for Professor Bell, a Research Assistant for Professor Kenn, a co-Editor-in-Chief of the Labor Lawyer (ABA publication), and a general member of the National Lawyers Guild. Due to her strong interest in the intersection of economics and urban issues, Kathleen also pursued a Master of Public Administration at Syracuse University's Maxwell School of Citizenship and Public Affairs.
She was also an Associate Member of the Syracuse Law Review, which she considered to be one of her best experiences at Syracuse Law. The legal research, writing, and case analysis skills she developed were critical to her success in her summer clerkship, legal internship. and career as a litigator. She also gained an appreciation for teamwork and the importance of attention to detail in her work. As a result of Kathleen's commitment to her work and diligence, Kathleen's Note, Major League Baseball and Antitrust: Bottom of the Ninth, Bases Loaded, Two Outs, Full Count and Congress Takes a Swing, was selected for publication and published in 1995. This was Kathleen's most exciting and significant accomplishment on the Journal. However, Law Review was not all work and no play; Kathleen formed long-lasting friendships with her peers during her time on the journal.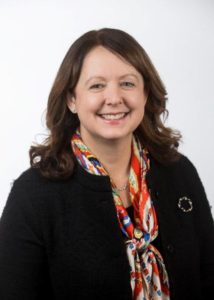 Kathleen held several valuable summer internships while in law school. She clerked for Magistrate Judge DiBianco, for the United States District Court for the Northern District of New York in Syracuse, New York. Through this clerkship, Kathleen experienced first-hand the inner workings of the legal system, which further strengthened her desire to pursue a career in litigation. Specifically, she enjoyed working closely with the judge, drafting and making decisions, deepening her understanding of litigation and the role of an advocate.
Upon graduation from law school in 1995, Kathleen took advantage of many opportunities within the legal field. First, she clerked for the Honorable Harold Baer, Jr. Kathleen credits Judge Baer for his encouraging words, which positively influenced her career development. Kathleen worked closely with both the judge and experienced litigators, and further strengthened her legal research and writing skills. In 1996, Kathleen remained in New York and successfully attained an Associate position at Simpson Thacher & Bartlett LLP. Her focus practice area was litigation, through which she had the opportunity to work closely with various in-house attorneys. As a result, Kathleen developed a keen interest in the work of in-house counsel. Kathleen says:
"I liked working closely with my clients. I was able to see the type of work they did in-house compared to what we did as external counsel. I liked how in-house counsel worked more closely with their business colleagues and lead the strategic direction of the litigation matters we were working on. While we were involved in strategy as external counsel, the in-house lawyers were making the key decisions and I thought the in-house role looked more interesting."
Thus, Kathleen set her sights on transitioning into a litigation focused in-house role, which she felt would be perfect for her.
In 2005, Kathleen joined GE Capital as a member of the Litigation Center of Excellence based in Connecticut. In this role, she managed some of the most complex litigation and investigation matters across the various GE Capital businesses. In 2012, Kathleen relocated to London, England on a one-year international rotation, working with GE Capital's European Mortgage and Restructuring Group. During her time in London, Kathleen focused on compliance, litigation, and regulatory issues. While in London, her role was extended for a second year, after which, Kathleen returned to the United States where she worked closely with the litigation, regulatory, and compliance teams at GE Capital. In 2016, Kathleen embarked on a new endeavor, relocating to Boston, where she became a compliance leader for two GE businesses: GE Lighting and Current, powered by GE. In this role, Kathleen supported commercial teams and managed all litigation and investigation matters, including privacy, product safety, and product regulation.
After a successful twenty-four years in the legal field, Kathleen's main piece of advice to current law students and to new attorneys is to take charge of their careers. She views the legal market as extremely competitive, and therefore, she encourages law students and new attorneys to take the initiative to achieve their goals, passions, and aspirations. At school, Kathleen encourages students to explore the practical advantages of a clinic, and to participate in a journal, as these experiences build essential legal skills. In addition, Kathleen encourages law students to strengthen their relationships with the administration and faculty, cherish and maintain their law school friendships, and to network and connect with Syracuse Law alumni. For example, to this day, Kathleen has a close relationship with both Professor Bell and Professor Kenn, and acknowledges them for being instrumental in her success in law school and as an attorney. In Kathleen's own words:
"I was inspired by both Professor Bell and Professor Kenn during my time in law school. I was influenced by the way they approached the law, their passion, and commitment to serving the Syracuse Law student body. Throughout my legal career, I have been known by my strategic approach to the law, creative thinking, and ability to view certain situations in a pragmatic manner. I learned these valuable skills from Professor Bell and Professor Kenn."
Finally, Kathleen encourages Syracuse Law alumni to advance the College of Law's mission by supporting its initiative and mentoring law students.
This story was written by Editorial Member Franklin Carcamo and edited by Alumni Editor Gaity Hashimi, and is the twenty third installment of Syracuse Law Review's monthly feature, "Alum of the Month." Stay tuned for next month's feature on another noteworthy Syracuse Law Review alumnus.