"Enjoying the work, and embracing its challenges, is the surest way that lawyers can succeed at something new."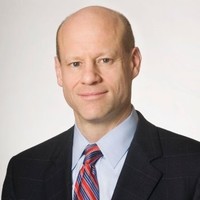 Pete Carmen (L'91) grew up in Syracuse, where he was an avid participant in his high school's mock trial program. Mr. Carmen says that he would get his homework done quickly and then turn for hours to his mock trial preparations. He was drawn to the law because the law "strives toward fairness."
There never seemed to be any doubt Mr. Carmen would become a lawyer. Yet, that is what makes Mr. Carmen's career trajectory – he has been the Chief Operating Officer of the Oneida Indian Nation and Oneida Nation Enterprises for the last decade – all the more unique.
After high school, Mr. Carmen left Syracuse for Brandeis University, a college known for crafting astute legal minds. Upon graduation, Mr. Carmen gravitated back to his home city for law school, where he became Editor-in-Chief of the Syracuse Law Review and a member of Professor Chris Day's National Appellate Team. Following graduation, Mr. Carmen began his practice of law as a law clerk to Chief Judge Neal P. McCurn of the U.S. District Court for the Northern District of New York. Mr. Carmen says that his judicial clerkship provided foundation for his desired role of becoming a litigator. "It was a great learning experience to gain comfort with procedure and the courtroom. It was also an opportunity to become more familiar with the Syracuse legal community."
After clerking, Mr. Carmen practiced law at Mackenzie Hughes for 13 years. There, the firm let Mr. Carmen "get into the trenches early," by becoming involved with a wide of variety of different cases and clients. One of those clients was the Oneida Indian Nation, which was embroiled in contentious, high profile litigation over the status of its lands, taxes, law enforcement, gaming and a myriad of other controversies that had been in dispute for generations.
Mr. Carmen's relationship with the Oneida Indian Nation and its leader, Ray Halbritter, began a transformation of his career. In 2005, Mr. Halbritter asked him to serve as the Nation's Acting General Counsel, while Mr. Carmen was a full-time partner at Mackenzie Hughes. Mr. Carmen accepted and enjoyed the diversity and intensity of issues at both Mackenzie Hughes and Oneida, but the dual roles were all-consuming. Mr. Carmen remembers this intense period in his life as lacking a healthy work balance. He would drive too fast from his one office to the other, on little sleep while eating his lunch or dinner, and making calls.
Less than a year later, Mr. Halbritter asked Mr. Carmen to become Oneida's full time General Counsel. Mr. Carmen knew it would be hard to leave Mackenzie Hughes, which over the years had become his second family. Yet, he was enthralled by the novel legal, business, cultural and financial challenges that working for an Indian nation presented, especially a tribe as dynamic and innovative as Oneida. As much as he enjoyed the security and comradery of his law firm, he could not pass up the opportunity to immerse himself in the Oneida's wide-ranging matters. The firm was highly supportive, and Mr. Carmen still maintains close friendships at the firm.
Soon after joining Oneida, his responsibilities expanded to include business and administrative matters. Meanwhile, Oneida's legal disputes continued until 2013, when Oneida entered into a landmark settlement with New York State, and Madison and Oneida counties, which Mr. Carmen helped negotiate. The settlement resolved all of legal and political issues that drove Mr. Carmen to Oneida in the first place. He describes working with Mr. Halbritter on the historical settlement agreement as a highlight of his career.
As gratified as Mr. Carmen was with the settlement, it also occasioned yet another evolution in Mr. Carmen's career focus. While Mr. Halbritter appointed him as Chief Operating Officer of the Oneida Indian Nation and Oneida Nation Enterprises in 2010, the resolution of all of the legal disputes a few years later shifted his primary focus from legal to business matters. Today, Oneida Nation Enterprises has grown to include four casinos; an award-winning destination resort with five hotels, five golf courses, three marinas, a fishing lodge and a hunting preserve; an active economic development company; a dozen retail stores; an IT firm that supports military bases throughout the United States; and the professional and administrative services that support the Oneida Indian Nation's government. As with his legal career, Mr. Carmen now values the fresh, diverse competitive challenges, and the opportunities to work with the Oneidas to create new initiatives, that his business responsibilities present every day. He says that he still uses many of the skills that allowed him to succeed as a lawyer — exercising critical thought, carefully assessing risks, and independently verifying representations – to succeed in his business career too.
Mr. Carmen's career trajectory influenced the advice he gives to today's law students. In reflecting on his surprising career path, Mr. Carmen shared this observation for Syracuse Law students and graduates: "Lawyers tend to be more risk adverse, even though lawyers are among the best equipped to assess the risk and manage change." He encourages new lawyers not to be afraid to pursue new opportunities, even when an opportunity will put them on a different path from which they initially seemed destined. "Enjoying the work, and embracing its challenges, is the surest way that lawyers can succeed at something new."
This story was written by Christopher Doak and is the twenty-eighth installment of Syracuse Law Review's monthly feature, "Alum of the Month". Stay tuned for next month's feature on another noteworthy Syracuse Law Review alumnus.