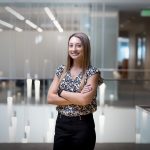 Written by Kelsey Gonzalez
Background to Current Case
In a civil suit filed in the District of Delaware on December 22, 2020, the U.S. Department of Justice sued Walmart Inc., alleging the retailer unlawfully dispensed and distributed controlled substances, fueling the ongoing opioid crisis in America. In the 160-page complaint, the DOJ claims Walmart, in its capacity as a pharmacy and as a distributor, violated the Controlled Substances Act. As a result, the DOJ is seeking the maximum civil penalty allowable under 21 U.S.C. § 842(c)(1)(A), which could run into the billions of dollars, and injunctive relief.
Understanding the Opioid Crisis in America
Opioids are a class of drugs that, when they bind to and activate opioid receptors on nerve cells, produce a variety of adverse effects. Opioids are primarily used in medicine for pain relief and are widely available by prescription, including drugs like oxycodone, hydrocodone, codeine, and morphine. Other alarmingly popular synthetic opioids are heroin and fentanyl.
In the 1990s, healthcare providers began increasingly prescribing opioid pain relievers to patients, as big pharma understated how addictive the medications could be. This over-prescription aided the growing misuse of opioids, leading to a staggering 10.3 million people misusing prescription opioids in 2018. According to the CDC, nearly 70% of all deaths in 2018 involved an opioid, and according to the Department of Health and Human Services, over 15,000 people died between 2018 and 2019 due to overdosing on heroin.
The DOJ's Complaint and Walmart's Preemptive Suit
The Controlled Substances Act categorizes drugs based on their potential for abuse and are subject to federal regulation. The DOJ claims that Walmart violated the rules for dispensing these controlled substances and violated its duty to detect and report suspicious orders of controlled substances.
Walmart, with over 5,000 in-store pharmacies, reportedly ignored the "red flags indicating a very high probability" that many prescriptions from certain physicians were invalid. The complaint alleges that Walmart pharmacists flagged certain physicians who continually prescribed large quantities of opioids to patients, and that the pharmacists observed questionable behavior by doctors or patients, such as driving long distances to have their prescriptions filled or paying with cash.
For example, the complaint cites an instance where a Walmart pharmacy manager requested that Walmart send a physician who was suspected of running a "pill mill operation" a blanket denial letter, noting the doctor's prescriptions were "beyond normal usage." Despite this, Walmart denied the request and continued to fill the prescriptions at a profit. That same physician was ultimately indicted by a grand jury of unlawfully distributing and dispensing controlled substances, resulting in the death of five patients.
Several other corporations, including Cardinal Health, CVS, Johnson & Johnson, and McKesson, have become embroiled in similar opioid-related litigation, settling with states and the Justice Department for billions of dollars.
In a statement posted on its corporate website, Walmart claims that "DOJ officials have long seemed more focused on chasing headlines than fixing the crisis," and that the DOJ suit is "completely unjustified." Expecting the DOJ suit, Walmart had filed a preemptive suit of its own against the DOJ and the DEA, seeking declaratory relief from a federal court, clarifying the roles and responsibilities of pharmacists and pharmacies under the CSA.
The retail giant claims the federal government is just attempting to "shift [the] blame" and use Walmart as a scapegoat for its own shortcomings in fighting the epidemic. Walmart also accused the federal government of unethical conduct, and in a statement to NPR, claimed that the DOJ's lawsuit "invents a legal theory that unlawfully forces pharmacists to come between patients and their doctors."
Impact
The suit against Walmart was a result of a multi-year investigation by the Justice Department's Prescription Interdiction & Litigation Task Force. The Task Force, created in February 2018, was instituted by the DOJ to utilize all criminal and civil resources available to help fight the ongoing opioid crisis in the U.S. Just last year, Purdue Pharma filed for bankruptcy as a result of its own litigation revolving around Oxycontin, with the corporation owing over $8 billion in penalties. If found guilty of violating the CSA, Walmart could owe up to $67,627 for each unlawful prescription filled, and $15,691 for each suspicious order it failed to report. With over hundreds of thousands of violations reported in the DOJ's complaint, Walmart is potentially facing a serious payout. For now, Walmart is just the latest distributor to be entangled in such opioid litigation, but it is surely not the last.
Sources
United States of America v. Walmart Inc. et al, Docket No. 1:20-cv-01744 (D. Del. Dec 22, 2020).
David Shepardson, Mark Hosenball, U.S. Sues Walmart Saying Pharmacies Fueled Opioid Crisis, Retailer Retailer Rejects Allegations, Reuters (December 22, 2020).
Walmart Inc., Walmart Sues DOJ and DEA Seeking Clarity for Pharmacists in Dispensing Prescription Opioids (October 22, 2020).
Brent Kendall and Sara Randazzo, Walmart Files Pre-Emptive Lawsuit Against Federal Government in Opioid Case, Wall Street Journal (October 22, 2020).
Brian Mann, Walmart is Latest Big-Name Company Embroiled in Opioid Crisis, NPR (December 23, 2020).
U.S. Department of Justice, Department of Justice Files Nationwide Lawsuit Against Walmart Inc. for Controlled Substances Act Violations (December 22, 2020).
U.S. Department of Justice, Attorney General Sessions Announces New Prescription Interdiction & Litigation Task Force(February 27, 2018).
National Institute on Drug Abuse, Opioids, National Institutes of Health (last accessed December 27, 2020).
Johns Hopkins Medicine, Opioid Addiction (last accessed December 27, 2020).
Photo courtesy of the Associated Press