Last night, we held our annual banquet and presentation of awards via Zoom meeting. Despite the circumstances, we had a fantastic virtual turnout, with over 80 attendees. It is with excitement that we announce the evening's award recipients, as well as the students chosen for publication in Volume 71.
Alumni Achievement Award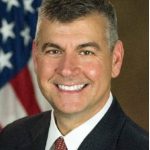 The recipient of this year's Alumni Achievement Award was Alessio Evangelista L'95. Evangelista is the Principal Assistant United States Attorney at the US Attorney's Office for the District of Columbia. Evangelista is responsible for overall leadership and management of the largest United States Attorney's office in the nation and serves as the US Attorney for matters where the principal US attorney is recused or otherwise unavailable.
Before starting his current position in 2017, Evangelista spent more than a year and a half as the Deputy Chief in the Bank Integrity Unit of the US Department of Justice, where he supervised more than a dozen trial lawyers investigating and prosecuting individuals and financial institutions for criminal violations, including the Money Laundering Control Act, the Bank Secrecy Act, the Foreign Corrupt Practices Act, and the US Economic Sanctions Programs. Before that position, Evangelista spent 12 years as the Assistant US Attorney, where he investigated and prosecuted individuals and business organizations for criminal violations of export control laws, cyber crimes, bribery, fraud, and murder, among other areas.
Before his public service appointments, Evangelista worked at Beveridge & Diamond PC, as well as Covington & Burling LLP in Washington, DC, following his judicial clerkship to the Hon. Frederick J. Scullin Jr. L'64 in Syracuse.
Evangelista received his J.D. from the College of Law in 1995, where he served as Editor-in-Chief of the Syracuse Law Review. He holds a Bachelor of Arts in Economics (1991) from SUNY-Geneseo .
Samuel J.M. Donnelly Publication Award
Sohela Suri was chosen as the recipient of this year's Samuel J.M. Donnelly Publication Award. This award recognizes scholarship in the field of consumer, commercial, or business law. It was established by the generosity of Richard M. Alderman L'72, Professor Emeritus and Dwight Olds Chair in Law, Houston Law Center.
2L of the Year
For his excellent work as an editorial member of the Syracuse Law Review despite the challenges of coming in as a transfer student, Franklin Carcamo was chosen as the recipient of this year's 2L of the Year Award. Franklin's positive attitude and strong work product set a great example throughout the year, and we are looking forward to his continuing work next year as an executive editor.
3L of the Year
Katherine Brisson was chosen as the recipient of this year's 3L of the Year Award. As Senior Notes Editor, Katherine went above and beyond this year and was invaluable to 2Ls as an adviser and mentor during the Note writing process. Katherine also painstakingly worked to put together resources for 3Ls seeking publication, taking her role as Senior Notes Editor to the next level. Her dedication was seen and appreciated by many in the Syracuse Law Review.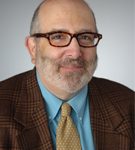 Faculty Award
Professor Gregory L. Germain was chosen as the recipient of this year's Faculty Award. Professor Germain has played a huge role in facilitating the upcoming bankruptcy law symposium, and the Syracuse Law Review is excited to feature an introduction written by Professor Germain in the the upcoming symposium book.
Professor Germain joined the College of Law faculty in 2002, and teaches and conducts research in the areas contracts, taxation, commercial law, bankruptcy, and corporate law. He publishes widely on the subject of bankruptcy. Beginning in 2009, Germain established a pro bono bankruptcy program and bankruptcy clinic, through which law students assist low income residents through the bankruptcy processes.
Germain practiced law for 17 years following graduation from law school, first as an associate for Latham and Watkins in Los Angeles, and then as an associate and partner for Landeis, Ripley & Diamond in San Francisco. He also was a judicial extern to the Honorable Lloyd King, Chief Judge of the United States Bankruptcy Court for the Northern District of California, and later was an attorney advisor to The Honorable Renato Behghe of the United States Tax Court.
Student Notes Chosen for Publication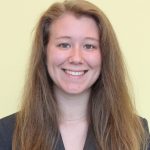 Shannon Armstrong, What is a Steak if a New Standard of Identity is Not Created for Plant-Based Meat?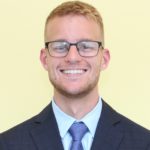 Dustin Dorsino, Arbitration on Ice: How MLB Can Solve the Issues with its Salary Arbitration Process by Borrowing Practices from the NHL and Implementing Pre-Arbitration Mediation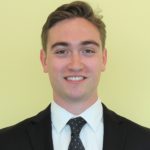 Shane Kelly, Money Laundering Through Virtual Worlds of Video Games: Recommendations for a New Approach to AML Regulation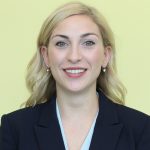 Nikkia Knudsen, Saving Mothers in America: A Proposal for Legislative Action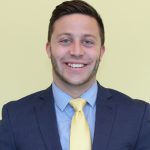 John Mercurio, Should We Replace or Repair the Brunner Test? Discharging Student Loan Debt Through Chapter 7 Bankruptcy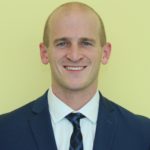 Mike Stoianoff, Standing Still: American Legion and the Limits of Judicial Review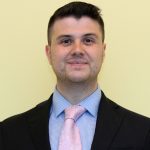 Joe Tantillo, An Invisible Truth: How Courts and Congress Have Failed to Support Reasonable Accommodations in the Workplace for People with Mental Illness
Alternates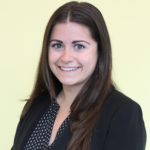 Erin Heiferman, A National Ban on Single-Family Zoning as a Means to Alleviate the Consequences of Racially Segregated Neighborhoods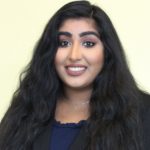 Sohela Suri, A Comparative Analysis of Competing Views on Sufficient Descriptions of Collateral in UCC-1 Financing Statements