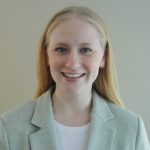 Introduction
The verdict of the highly followed case of Depp v. Heard came through on June 1, 2022. The case involved multiple claims between parties, a previous case in the United Kingdom resulting in different verdicts than the one issued in Virginia, and the complexities of defamation lawsuits. All of this aside, the Depp v. Heard lawsuit was the center of public attention with thousands of tweets daily regarding the lawsuits, clips of testimony obtaining over 27 million views on Tik Tok, and general public conversation over the 6-week trial and jury deliberation.
History of the Lawsuit
Amber Heard and Johnny Depp are both popular actors who met on the set of the movie Rum Diary in 2009. The couple started dating in 2012, became engaged in 2014, and married in 2015. One year later, Heard filed for divorce in March of 2016 and for a temporary restraining order against Depp on the grounds of domestic violence. Later, in August of 2016 the divorce was settled out of court and the 15-month marriage was ended. The former-couple released a joint statement that previous public statements the couple had made against each other (Heard claiming she was abused and Depp claiming that Heard was a "gold digger") were untrue.
In October of 2017, the first accusations against disgraced filmmaker Harvey Weinstein were released, and the start of the #MeToo Movement began. Soon after, Heard was named an ambassador of women's rights for the American Civil Liberties Union ("ACLU"). As part of her role, she wrote an opinion piece for the Washington Post entitled, "Amber Heard: I spoke up against sexual violence — and faced our culture's wrath. That has to change." In the article she does not name Depp but insinuates that her former partner, who was famous and timeline directly matched her relationship with Depp, abused her during the length of their relationship. The article was the source of Depp's lawsuit against Heard and created buzz about Depp as a male-celebrity that abused their power and notoriety to get away with domestic violence and abuse.
First Lawsuit in the United Kingdom
In 2018, Depp sued the executive editor and publisher of the British tabloid, The Sun, for libel. Generally, libel is the publication of false statements of fact that harm another's reputation. The basis of Depp's libel claim was an article that The Sun published that called Depp a "wife-beater." The lawsuit played out in British courts, which are notoriously pro-plaintiff. The lawsuit went to trial in 2020, where it was up The Sun to show that the published statements about Depp were accurate. The Sun called Heard to testify, and she recounted 14 instances where Depp abused her. The judge sided with The Sun and found the statements to be accurate.
Second Lawsuit in Virginia
In March of 2019, Depp sued Heard in Virginia state court for defamation. The choice to sue Heard in Virginia has been chalked up to the state's weak Anti-SLAPP laws which is possible due to the wide-sweeping reach of Heard's piece in The Washington Post. He originally sued over four statements from the title and content of The Washington Post opinion piece:
"Amber Heard: I spoke up against sexual violence – and faced our culture's wrath. That has to change."
"Then two years ago [the precise time frame of her allegations against and divorce from Mr. Depp], I became a public figure representing domestic abuse, and I felt the full force of our culture's wrath for women who speak out."
"I had the rare vantage point of seeing, in real time, how institutions protect men accused of abuse."
"I write this as a woman who had to change my phone number weekly because I was getting death threats. For months I rarely left my apartment, and when I did, I was pursued by camera drones and photographers on foot, on motorcycles and in cars. Tabloid outlets that posted pictures of me spun them in a negative light. I felt as though I was on trial in the court of public opinion — and my life and livelihood depended on myriad judgement far beyond my control."
Defamation generally, is the action of damaging the reputation of another. The first three statements met this initial threshold requirements of defamation, that they were statements not of opinion, but that could be proved to be accurate or false. However, the fourth statement did not meet that threshold requirement as it lacked any statements that Depp abused Heard. Therefore, the fourth statement was dismissed before trial leaving only the first three statements for trial.
In August of 2020, Heard countersued for statements made by Depp through his attorney, Adam Waldman. In multiple articles and tweets, Depp stated that Heard's allegations of domestic violence were called "fake" and a "sexual violence hoax." This countersuit proceeded to trial and was given to the jury for consideration at the same time as Depp's original lawsuit.
Trial Itself and Outcome
Both cases went to trial, which began on April 11, 2022. The testimony ended on May 27th and the jury began deliberation. On June 1st, the jury reached a unanimous verdict that Heard defamed Depp and awarded him $5 million in punitive damage (money awarded to punish) and $10 million in compensatory damages (money awarded to compensate for loss or injury). Due to Virginia law, the judge could only grant $350,000 in punitive damages. Therefore, Depp's final award is for $10.35 million, not the $15 million the jury initially awarded him. The jury also returned a verdict that Depp and Walderman defamed Heard and subsequently awarded her $2 million in compensatory damages and $0 in punitive damages.
In response to the verdict, Depp released a statement that "the jury gave [him his] life back" and found peace in being able to "speak the truth". Depp has also won in the court of public opinion with tweets, memes, and TikTok videos expressing support for him and distain for Heard. It also sets out precedent and a roadmap for others, likely celebrities, accused of domestic violence or sexual assault to seek retribution via defamation lawsuit.
Alternatively, Heard released a statement that she was "heartbroken" by the decision and saw it as a setback for women reporting domestic violence and abuse. Many advocates for sexual assault and domestic violence survivors are worried about the impact this verdict may have on victims, whether they have celebrity status or not, reporting and seeking help. According to her attorney, Heard does not have enough money to pay the judgement and will be appealing the verdict.
Sources:
Amber Heard, Amber Heard: I spoke up against sexual violence — and faced our culture's wrath. That has to change, THE WASHINGTON POST (Dec. 18, 2018).
Bill Chappel & Jaclyn Diaz, Depp is awarded more than $10M in defamation case against Heard and she gets $2M, NATIONAL PUBLIC RADIO (Updated June 1, 2022).
Christi Carras, As Amber Heard plans appeal, her lawyer says she can't pay Johnny Depp $10.4 million, LA TIMES (June 2, 2022).
Complaint at 22, Depp v. Heard, No. CL-2019-02911 (Va. Cir. Ct. Mar. 1, 2019).
Constance Grady, Johnny Depp, Amber Heard, and their $50 million defamation suit, explained, VOX (Updated June 1, 2022).
Counterclaims at 11, Depp v. Heard, No. CL-2019-02911 (Va. Cir. Ct. Aug. 10, 2020).
Depp v. Heard, 102 Va. Cir. 324 (Va. Cir. Ct. July 25, 2019).
Depp v. Heard, 104 Va. Cir. 377 (Va. Cir. Ct. Mar. 27, 2020).
Depp v. Heard, 107 Va. Cir. 80 (Va. Cir. Ct. Jan. 4, 2021).
Depp v. Heard, 108 Va. Cir. 382 (Va. Cir. Ct. Aug. 17, 2021).
High Court of Justice, Depp v. News Grp. Newspapers, Ltd., Nov. 2, 2020, EWHC 2911 (QB) (U.K.).
Jessice Winter, The Johnny Depp-Amber Heard Verdict is Chilling, NEW YORKER (June 2, 2022).
Kalhan Rosenblatt, Johnny Depp and Amber Heard defamation trial: Summary and timeline, NBC NEWS (Apr. 27, 2022, updated June 1, 2022).
Lydia Wheeler, Depp's Choice of Virginia Trial in Heard Lawsuit Shows Strategy, BLOOMBERG LAW (May 16, 2022).
Samantha Bergeson, Attorney Unpacks the 'Bizarre' Johnny Depp v. Amber Heard Verdict and What It Means for #MeToo, INDIE WIRE (June 3, 2022).
Photo curtesy of Insider.